Nov 05 2019
Inductee Insights
Inductee Insights: Stevie Nicks
Rock & roll's mystic poet Stevie Nicks is the first woman to be inducted twice into the Rock & Roll Hall of Fame. Her global reach as a soloist or as part of Fleetwood Mac is rooted in her enduring legacy of songwriting and performance that connects with each fan, in the audience or listening from afar. Watch the PNC Bank Inductee Insights episode.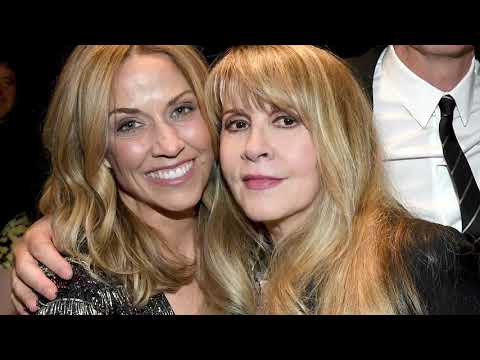 Inductee Insights Stevie Nicks
Inductee Insights: Stevie Nicks
Inductee Insights Stevie Nicks
Inductee Insights: Stevie Nicks
Stevie Nicks is rock & roll's mystic poet. The unmistakable timbre of her voice has dominated music for decades. Nicks brought velvet and chiffon into the leather-and-denim world of rock, infusing sounds she admired from acid rockers and Laurel Canyon singer-songwriters with a hint of black magic. A songwriter since her teens, Nicks is known for work that shifts from supernatural imagery to relatable, earthly concerns. Her signature shawls, top hats and fingerless gloves are pop culture mainstays.
Stevie Nicks is a rock & roll singer like none other.
While still a member of Fleetwood Mac, Nicks shot to the top of the album charts in 1981 with her solo debut, Bella Donna. Stacked with four hit singles, the album quickly established her as a successful solo musician. "Edge of Seventeen," arguably Nicks' most recognizable anthem, features her signature soaring vocal harmonies over thundering guitars.
Nicks has always thrived and shined on collaboration. Bella Donna featured two of Nicks' greatest duets: "Stop Draggin' My Heart Around" with Inductee Tom Petty and "Leather and Lace" with Inductee Don Henley.
Two years later, Nicks was back with her second solo album The Wild Heart, which she wrote in response to the death of a friend. The album featured another top-ten single in "Stand Back" and duet with Tom Petty in "I Will Run to You."
On the records following The Wild Heart, Nicks experimented with synthesizers and electric drums. The album Rock a Little gave fans "I Can't Wait," a classic 80s pop rock tune, and the ballad "Has Anyone Ever Written Anything For You." The Other Side of the Mirror's first single, "Rooms on Fire," weaved together mystically ambiguous lyrics and whimsical instrumentals. 
"Her songs make you ache, feel on top of the world, make you want to dance"
Harry Styles
Her remaining studio albums feature collaborations with David Crosby and Sheryl Crow, while her latest studio release, 24 Karat Gold, is a compilation of unreleased songs and re-released demos spanning nearly 45 years. Busy touring in support of her solo work and Fleetwood Mac in addition to appearing on television, Nicks is far from slowing down.  
Stevie Nicks' music continues to connect with fans generation after generation. Following in the footsteps of Janis Joplin, Joni Mitchell and Jimi Hendrix, Nicks has paved the way for a new era of rock. Her legacy is echoed in today's most influential young artists including Beyoncé, Harry Styles and HAIM. In testament to the power of her music, five decades in to her storied career Nicks still fills arenas.
Rock & Roll Hall of Fame
Union Home Mortgage Plaza
1100 Rock and Roll Boulevard
Cleveland, Ohio 44114
216.781.ROCK (7625)
Rock Hall is a registered 501(c)(3) non-profit in the United States.
This website uses cookie data. Read our Privacy Policy for more information. By using this website you agree to our Privacy Policy.